60mm Pop On Gallery
Click to Expand
60MM Pop Ons fits:
FITS 05-PRESENT FXD, FLSTF, FLSTC, FXST, FXSTS/I, FXR, ROAD GLYDE, DUCE, 04 ROAD KING CUSTOM, 05 FLSTN/I, V-ROD (front only) , ALL SCREAMING EAGLES, DELUXE & CUSTOM STYLES FITS ALL HARLEYS WITH POP ON STYLE LENSES.
78mm High Hat Gallery
Click to Expand
78MM HIGHT HAT FITS:
FITS 1986-2001 XL, FXD, FLSTF, FLSTN, FXSTC, FXSTS, FXSTSB & FXR FITS ALL HARLEYS WITH HIGH HAT STYLE LENSES
83mm FLAt STYLE Gallery
Click to Expand
83MM FLAT STYLE FITS:
FITS 86-PRESENT FLT, FLHT, FLHR, FLHS, FLTR & FLSTC FITS ALL HARLEYS WITH FLAT STYLE LENSES
Road Radio

Click to Expand

ROAD RADIO BOX FITS:
Fits Road King, Fat Boy, Heritage Softail Classic w/ quick release windshield Heritage Softail 87-99, Fat Boy 90-99 with fixed windshield, and fits farings that are empty Dyna, Springer, Sportster, with detachable or fixed windshield; includes relocation kit Includes all mounting hardware, rain cover, internal antenna, cigarette lighter with 12 volt output and inline fuse.
Our Customers bikes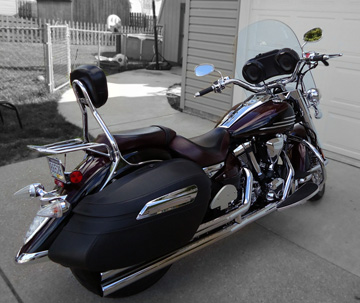 We always like getting pictures of our products on your bikes!